Last week I went out with all of the ladies in the office and our boss to lunch and the zoo! We walked around for hours just chatting and having a great time enjoying each others company.
Check out the awesome pictures I snapped!
These are lorakeets! So pretty! You can walk into their cage and they land on you!
More lorakeets!


Some monkeys just hanging around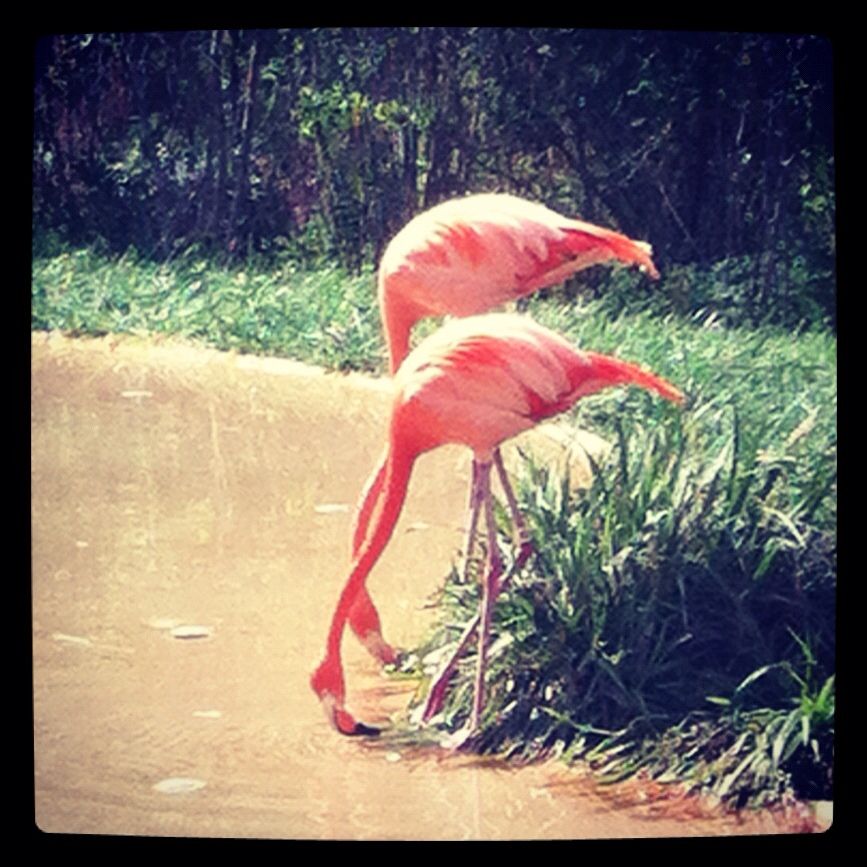 Flamingos have the craziest legs! I could have stared at them forever! Weird? Yes. I know.
Sleeping red panda bear!


The like to move it, move it... despite the fact that they literally just stared at us the whole time.
LOVE the zebras


Timone!
I don't mean to include this lady with the animals, but WOW that is a LONG pony!
Beautiful rainbow when we left
Some of my great coworkers
My boss (on the right) was the only guy... lucky him!




I think I have the best boss ever.
(I swear I'm not a brown-noser, but I truly am so blessed to have a boss who I feel really cares about his employees on a professional and personal level.)