I think I exude some kind of hippy vibe because people are often surprised when they find out I am not, in fact, a vegan.
However, I recently discovered that vegan food is not only pretty good (I was surprised!), but it's sometimes very simple to make when you're in a pinch!
On NYE I was about to head out to a friends house empty handed...
UNTIL
I discovered a box of cake mix, a can of frosting and a can of diet 7up.
Thankfully I happened to learn, also recently, that you can combine 8 ounces (one cup) of
any
diet soda with a package of
any
cake mix and it comes out perfectly!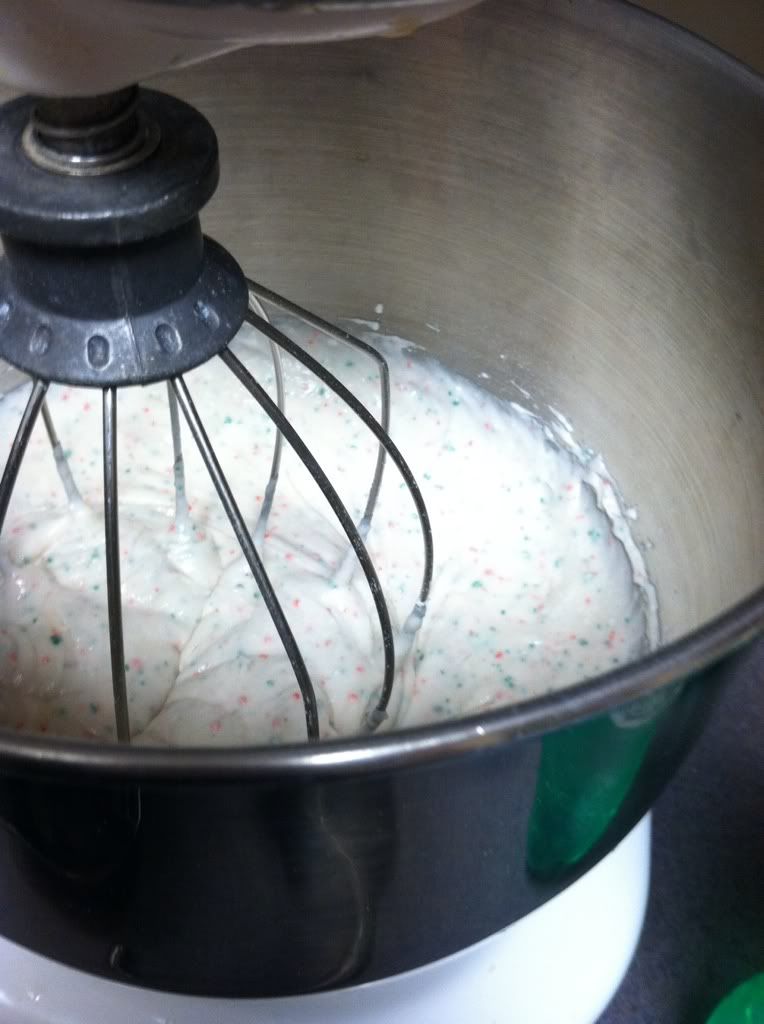 I baked the cake according to the regular instructions and it turned out very well!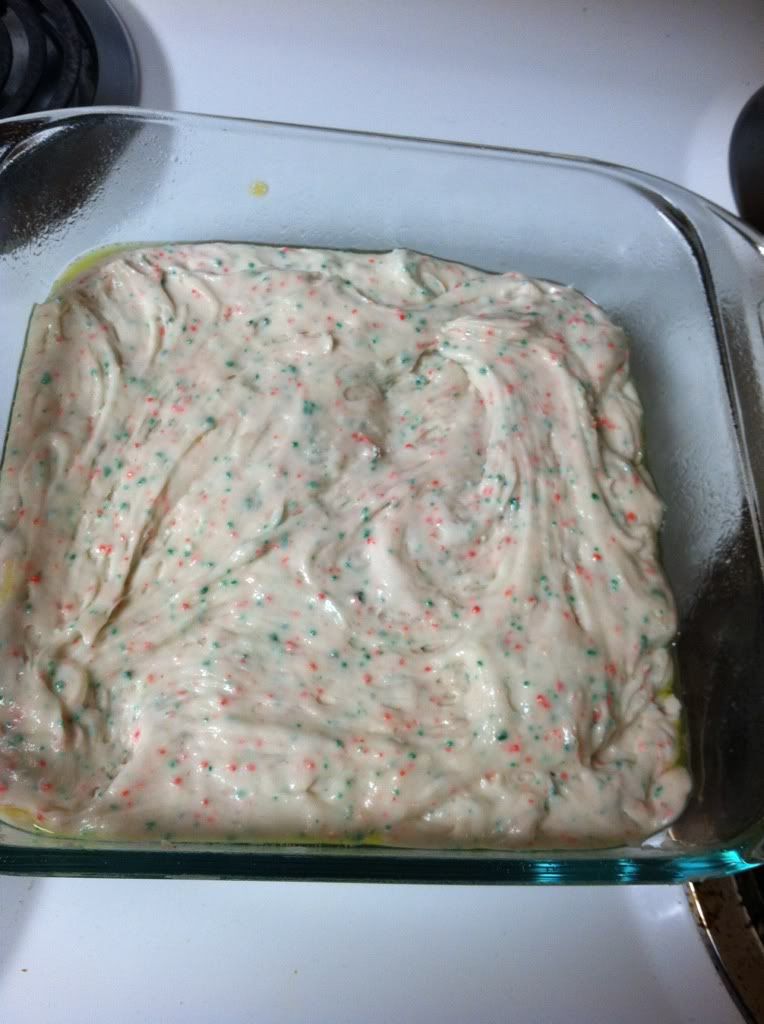 And... tada!
It's a little chewier/heavier than regular cake, but it's still delicious!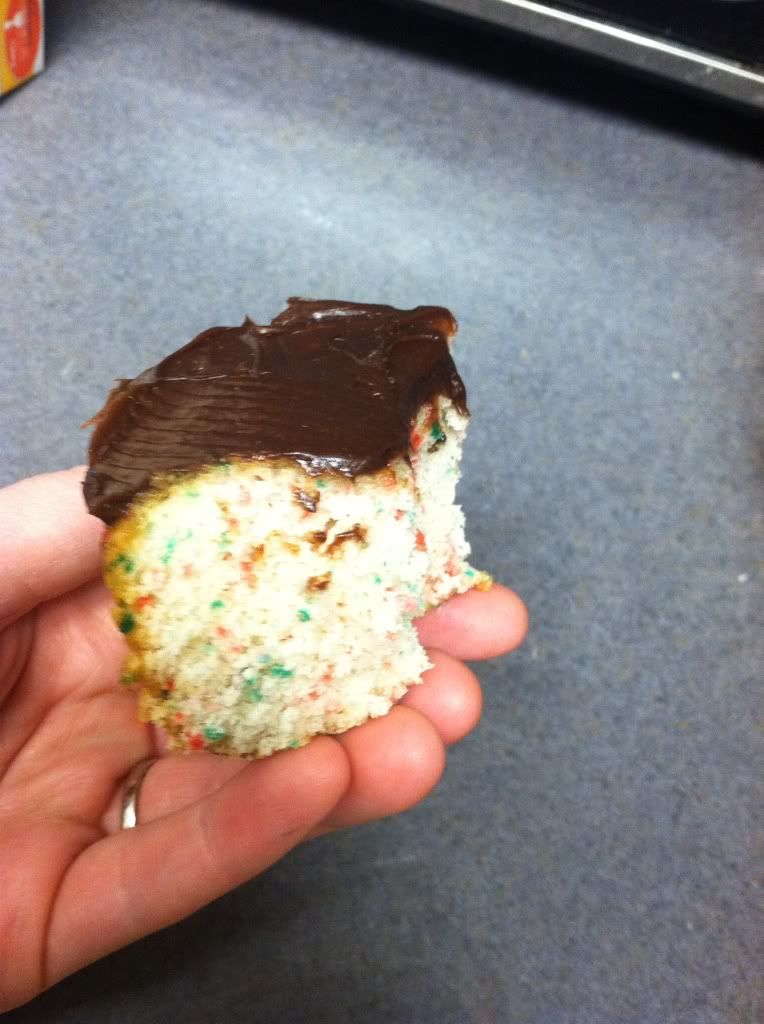 Do you have any easy vegan recipes?