I had so much fun on New Year's Eve!
I had a wonderful time with my dear friends Laura, Craig, Jennifer, Jason and his girlfriend Wendy!
We played a new game called Quelfs... and it was really fun!
We had to do all sorts of crazy tasks like find an egg, play hide and seek, and tons of other crazy tasks!
I even had to ask every player to tell me the truth about my grandmother and explain that there was a football, rubber ducks and a piece of bark stuck to my forehead on EVERY TURN!
Craig had to balance shoe on his head and later tied it around his neck!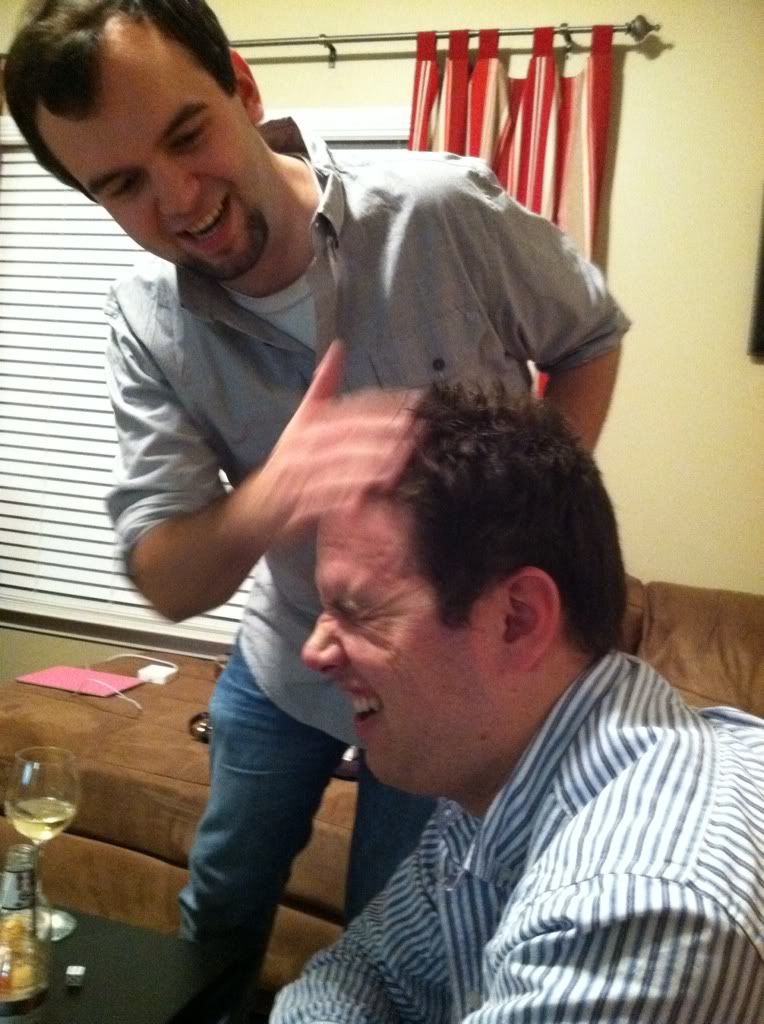 We all had to mess up Jason's hair!
I can't believe I didn't get any pictures of the girls, but we had such a great time eating, paying and hanging out as we rang in the new year!!

Happy 2012!