This Thanksgiving may have been my favorite Thanksgiving so far. My dad, Jennifer and I got up early for our annual 5k Turkey Trot. This year the race benefited
Grace Works Ministries
, an organization that is very near and dear to our hearts.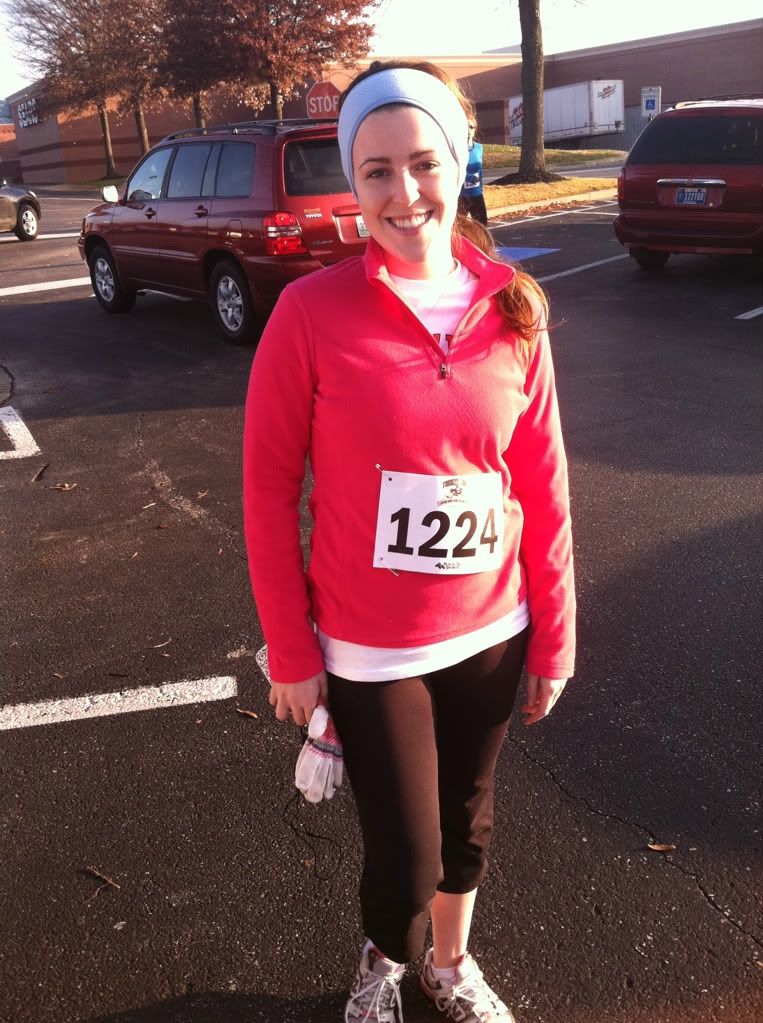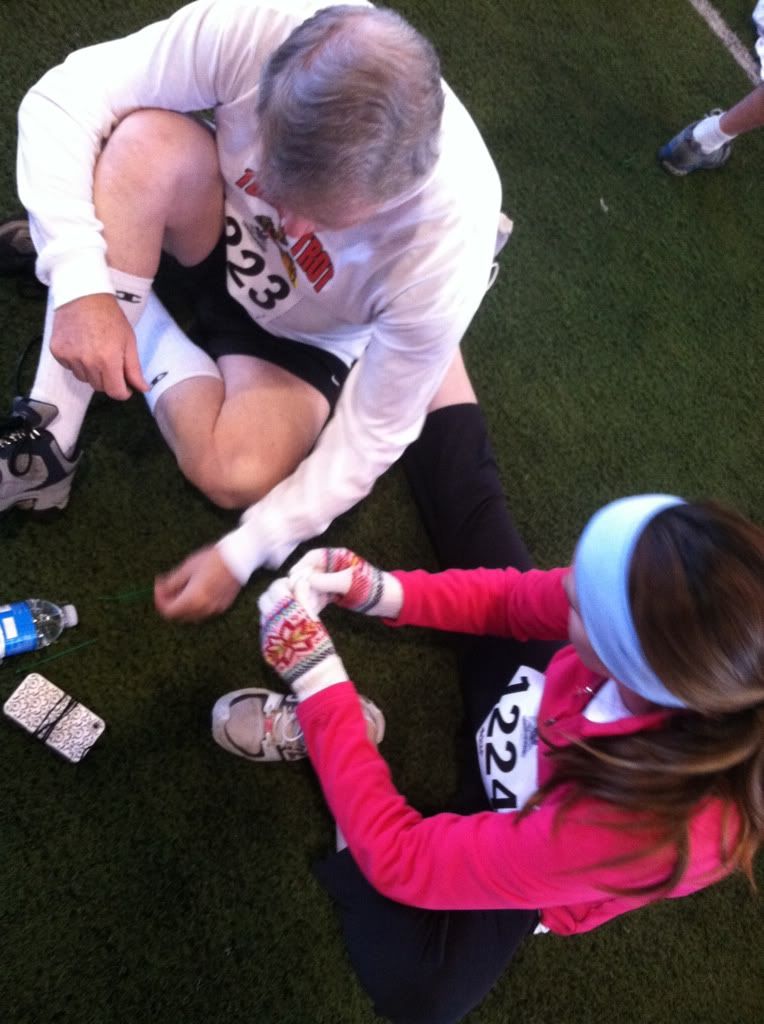 Waiting for the race to begin after the a prayer was said and National Anthem was sung! It made the race feel like an official sporting event!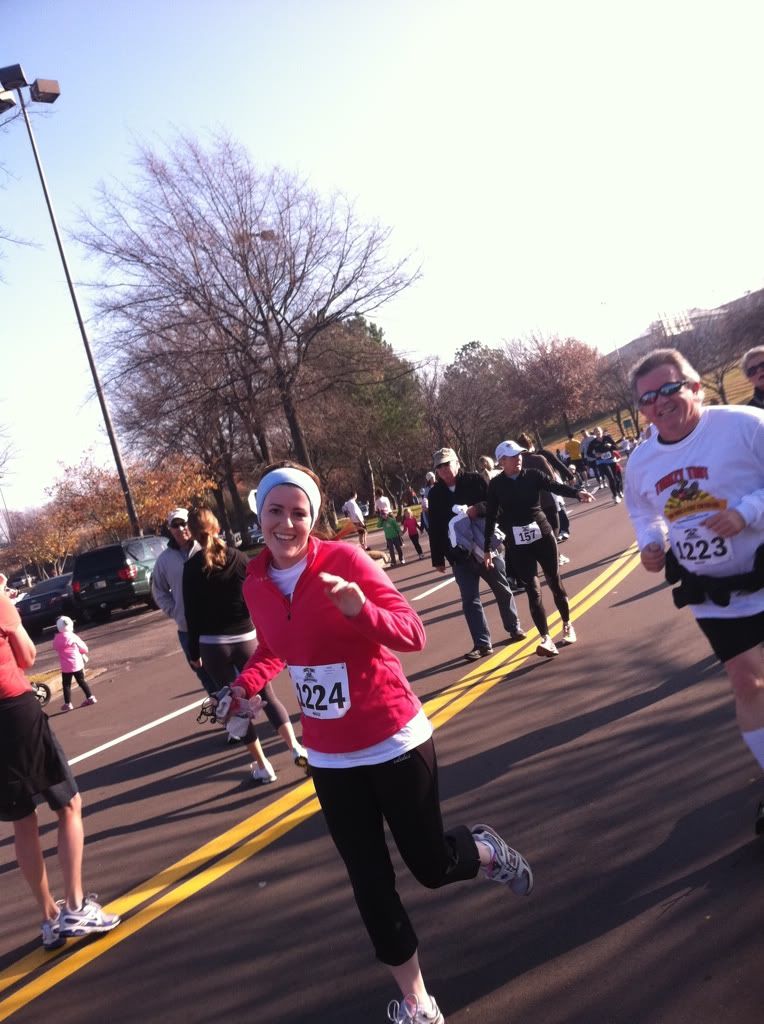 Dad and I crossed the finish line together
How cute is my dad?
We were very proud of ourselves after the race!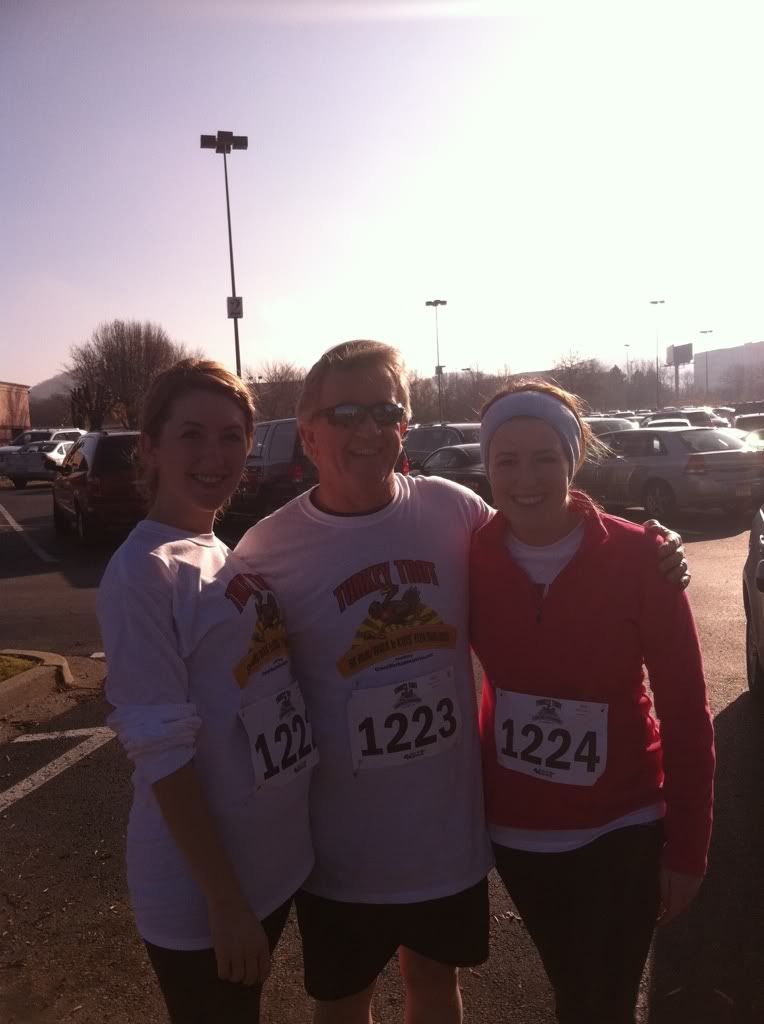 Team White 2k11
After the race, J. L. came over and we all worked together to prepare our meal while watching a little football. After eating we had planned to watch The Sound of Music (J.L. has never seen it and I'm not sure how we've been dating for almost 3 years and I didn't know about this travesty), but the DVD player wouldn't work, so we watched James Bond on TV instead. I think we all fell asleep at one point or another in the movie, but we did manage to get out for a walk around the farm to look for tinder before it got dark.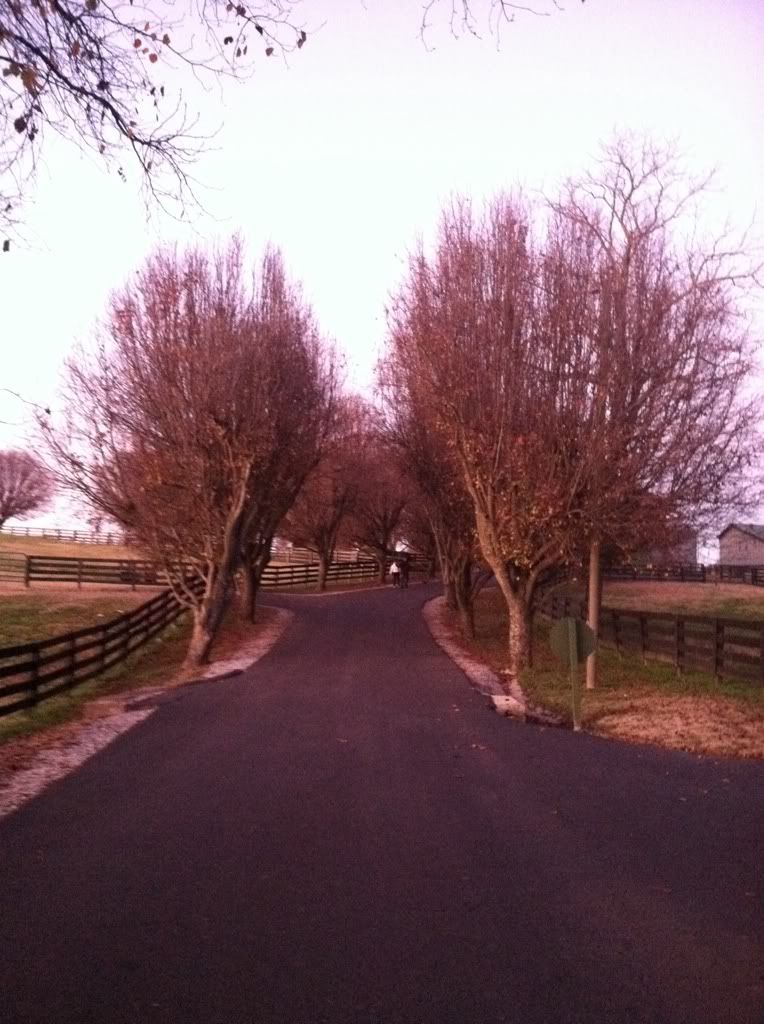 It's never a real trip down to the house unless we visit the twins!
We ended our night eating pumpkin pie around the fire pit and enjoying the beautiful weather.
I'm thankful for so many things, but I think I'm most thankful for all of the love and significant relationships I have in my life. This Thanksgiving really reminded me of that.
What did you do for Thanksgiving?