Yesterday was my birthday!

Last night a bunch of my friends and I went out for dinner and had a GREAT night, but I'll do a separate post about my actual birthday next.
THIS POST
is about what we had for dessert...
Strawberry Marscepone Filled Cupcakes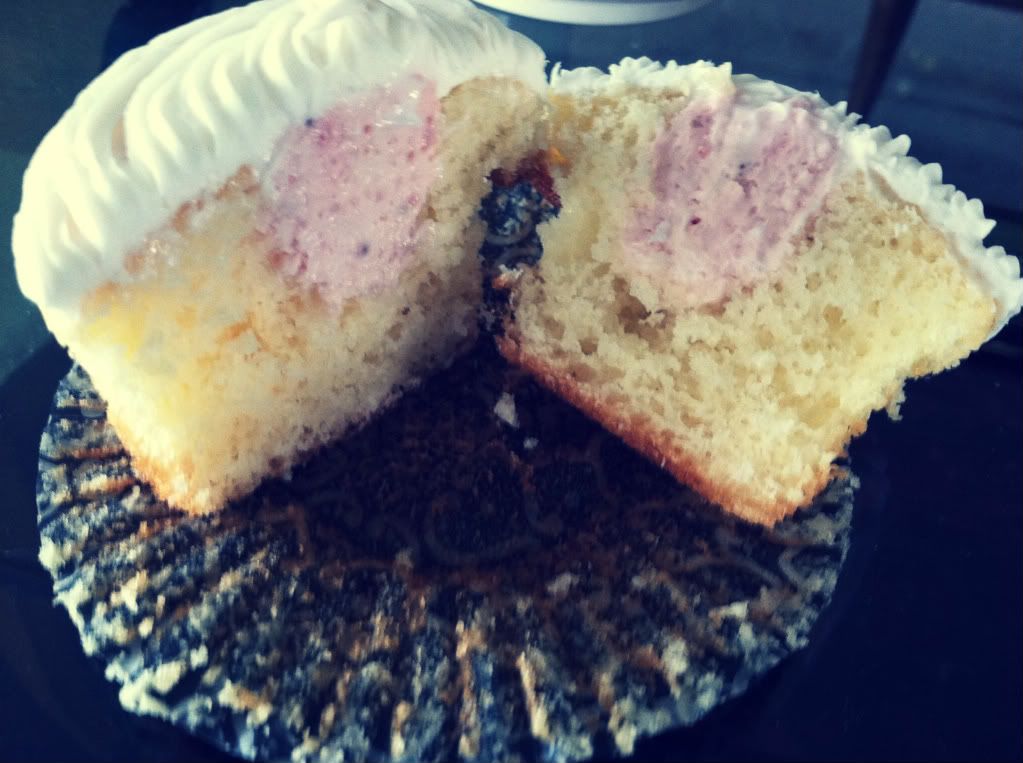 These are too delicious not to share the recipe! So next time you have some friends over or have a celebration, I hope you'll try these out.
They're much easier than they look.
Here's what you need:
1 box of white or french vanilla cake mix (I like Pillsbury/Betty Crocker)
1/2 cup fresh strawberries
8oz mascarpone cheese
1/4 cup granulated sugar
1tsp lemon juice
Vanilla frosting
Directions:
Bake cupcakes according to directions on box



Cut out the centers like so.
If you have a cupcake corer, go for it, but I just used an old fashioned knife.
Next, take the ingredients listed above (sans frosting) and blend in a food processor until it looks like this:
Put mixture into a piping bag or a plastic bag if that's all you have.
Push it down and snip about 1/4-1/2 inch hole out of the bottom with a pair of scissors.
Twist the top and squeeze from there.
Fill cupcakes to top, like so:
Don't worry about making them look pretty, they're just going to get covered with frosting.
I recommend piping the frosting onto the top because otherwise the frosting and filling smear onto the cupcake, but it's a delicious mistake if you want to risk it!
Here's your final product: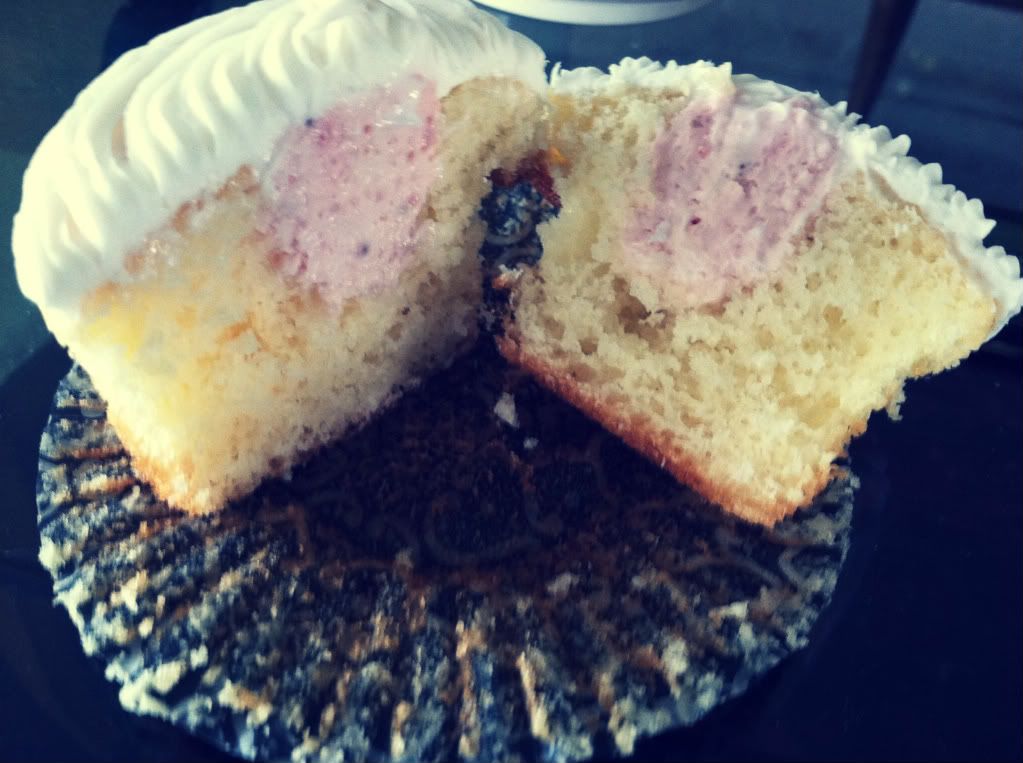 Enjoy!