I've been very busy lately and I haven't had a chance to spend very much time with some of my very dear friends. As a result, I decided to throw a small dinner party so I could see them all at the same time. However, instead of spending a ton of money on nine people, I chose to make it a potluck party, mostly of appetizers, and I'm so glad I did! Everyone brought fun and creative, not to mention delicious, food!
Becka made a delicious cheese ball and we all decided she needs to start a side business and sell them at the Farmer's Market.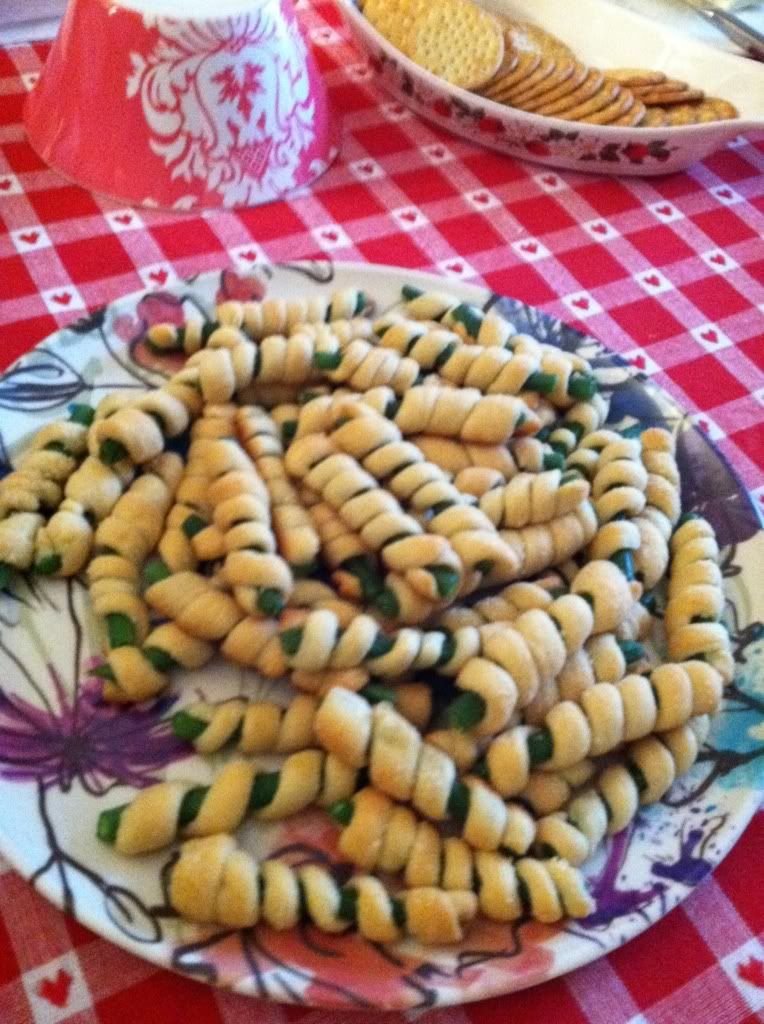 Jess brought string beans wrapped in crescents with ranch dressing on the side! 10 points for creativity!
The rest of our menu included:
Taco dip
Honey BBQ chicken bites
Homemade pizza bites
Caprese skewers
Strawberry cobbler
and
Chocolate chip cookies
After dinner we hung out and talked and played the game of "Things."
My friends are hilarious and much better cooks than I expected them to be!
We'll definitely be doing this again soon.
Hope you're having a great weekend!