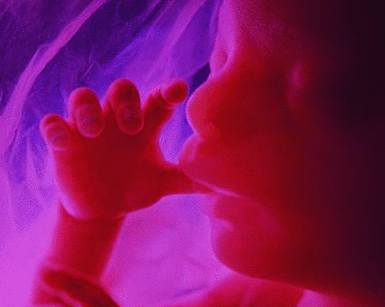 I'm tired of people making abortion an issue of politics, or even "religion."
IT IS AN ISSUE OF ETHICS
I've learned recently that there are two types of people who support abortion. The first being those who do not believe that a fetus is a living being and therefore has no problem doing away with it. The second is those who are in support of eugenics (ie. the founder, and many current day employees, of Planned Parenthood).  
I'm not even going to address that blatant racists who would support "terminating a pregnancy" in order to serve the purpose of killing/having less black/minority babies. That is just sick.
However, to the other group of people I wish they would only understand this:
The issue is not a mother's choice. The issue is not paying for your mistakes. The issue is not to keep women in the home. The issue is none of those things.
The issue is this, and only this:
IS A BABY A LIFE? 
If not, I don't see the problem with abortion. But if so, and as scientific research supports, we are killing the MOST innocent and MOST vulnerable in our world before they ever get a chance to take a breath. This is a question of ethics, not politics. This blog was inspired by the
Freedom of Choice Act.
For  a short review click
here.
"I feel the greatest destroyer of peace today is abortion, because it is war against the child, a direct killing of the innocent child, murder by the mother herself. And if we accept that a mother can kill her own child, how can we tell other people not to kill one another?" - Mother Teresa